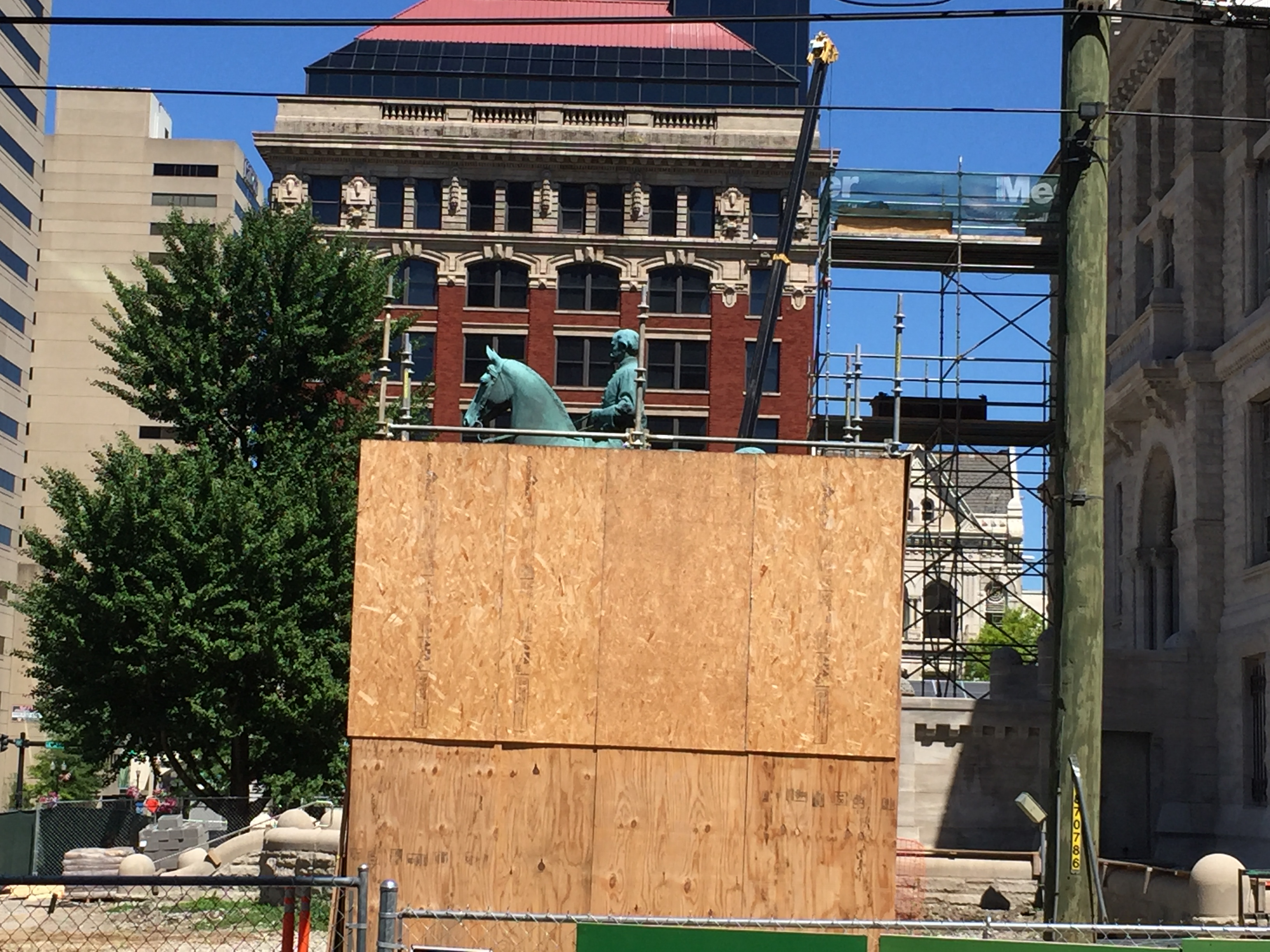 We simply don't need statues of Confederates John C. Breckenridge and John Hunt Morgan near Cheapside Pavilion and the old courthouse in Lexington. You can find out more about the sordid history of the Cheapside slave auction block and of the racist motivations behind these statues here.
Here are my brief personal thoughts, as expressed on Twitter this morning:
Let's not use public spaces to celebrate traitors and losers with statues erected decades after their side lost for the sole purpose of reasserting white supremacy.

Find worthy heroes to honor, not these villains.
If you are also interested in making Cheapside a more inclusive space, I recommend checking out
takebackcheapside.com
.